Image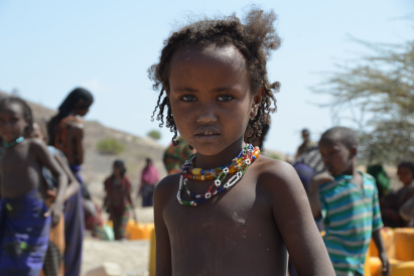 The individual at the centre
For us, every human being is valuable, loved, and created by God. Everyone has a right to live a self-determined life in dignity. Through our work, we work to ensure that people around the world can meet their basic needs for food, water, security and health, for example. In doing so, we promote the closely interrelated themes of peace, justice and the integrity of creation. Based on the Christian view of humanity, we want to contribute to a just global society. In this way, we also contribute to the achievement of the United Nations Sustainable Development Goals (SDGs).
The Christian faith is our motivation
In our work, we are motivated by Christian values such as compassion, charity and solidarity. Our guiding verse is:
Whatever you did for one of the least of these brothers and sisters of mine, you did for me.
On a daily basis, in a voluntary devotion, staff members of Sign of Hope include in their prayers people who are in need due to conflicts, weather extremes and other man-made made or naturally occurring crises.
Our vision: A life in dignity
In 40 years, we have been able to give hope to millions of people. Since 2008, we have supported projects in over 40 countries and reached more than 1.1 million people in 2022 alone. Today, around 100 employees in Germany, five countries in Africa, Armenia and Ukraine are working towards our vision: a future in which the place of birth no longer determines a life in dignity. Our around 50 partner organisations worldwide are also committed to this vision.
Learn more about the history of the organisation and meet the team of Sign of Hope.
Downloads