Image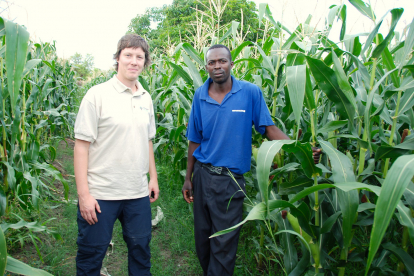 Humanitarian crises take place in complex environments. This places high demands on the professionalism and quality of the projects carried out on site. In order to meet these demands globally, Sign of Hope complies with the following international standards.
Core Humanitarian Standard
The Core Humanitarian Standard (CHS) is aimed at all stakeholders involved in the planning, management, and implementation of humanitarian assistance. The overarching goal of the framework is for organisations as well as individuals involved in humanitarian relief to help continuously improve its quality and effectiveness.
The CHS focuses in particular on communities and people directly affected by crises. Core principles of humanitarian activities are independence, neutrality, humanity and impartiality. This results in nine commitments, which can be measured through indicators. This measurability also ensures a continuous improvement of the humanitarian relief that Sign of Hope carries out.
The CHS framework was developed by international NGOs, networks, the United Nations Office for the Coordination of Humanitarian Affairs (UN OCHA) and other stakeholders. Through consultations and experience gained from humanitarian operations, it is subject to a constant process of development and improvement.
Sphere Standards
Sphere was designed in 1997 by humanitarian organisations with the goal of improving the quality and accountability of humanitarian operations. The Sphere philosophy is based on two fundamental ideas:
People who are victims of disasters and conflicts have the right to live in dignity and thus the right to assistance.
All steps are therefore aimed at alleviating the human suffering resulting from these disasters and/or conflicts.
For humanitarian relief, the religion or nationality of those in need does not matter. Instead, the scale of the emergency plays a central role. Furthermore, assistance also has in mind to minimise the damage that can be caused by future disasters. In addition, we are accountable to the people to whom we provide assistance, as well as those who provide us with the resources for humanitarian relief. This results in a variety of standards that are applied at every step in humanitarian response - from project design to evaluation.
Code of Conduct of the IFRC
In 1994, the International Red Cross and Red Crescent Movement (IFRC) and many aid organisations agreed on this Code of Conduct, which aims to set universal standards for humanitarian assistance operations and improve their quality. As a signatory to the Code of Conduct, Sign of Hope undertakes to implement and comply with its ten basic principles. In addition, the Code provides guidelines for cooperation with the governments of countries in crisis, donor countries and intergovernmental/ supranational institutions.
In addition, a set of self-imposed rules of conduct is intended to further solidify the trust of all stakeholders in the work of our organisation.