Image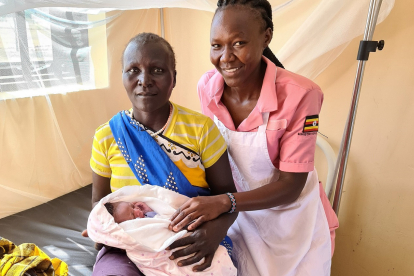 1. We treat our fellow human beings as equals
We are aware of the inequality in many countries and structures. Therefore, we treat both the people in our projects and our partners at eye level with respect, appreciation and tolerance. We also act neutrally and are impartial.
2. We see ourselves as a bridge of love
The trust between those giving and receiving support is very important to us. Our work is based on the needs of the people in our projects. Alongside this, we ensure that they are included and have a say. In addition, we create a connection between those giving and receiving through a bridge of love. Sign of Hope depends on the cooperation of its supporters. This participation can be done, for example, by donating, praying or participating in petition campaigns.
3. We design our projects effectively
In countries where it is necessary and makes sense, we carry out projects ourselves. Our staff abroad are currently working primarily in Kenya, Uganda, Ethiopia, Ukraine and Armenia.
In some countries, the use of our partner network brings significant benefits. We usually work with trust, knowledgeable organisations that are well established in civil society.
With the help of our own staff and our partner organisations, we ensure that our aid reaches where it is needed most quickly. It also allows us to use the funds entrusted to us efficiently.
4. We act according to high quality standards
To meet the needs of the people in our projects, we are committed to nationally and internationally recognised principles of human rights work, humanitarian assistance and development cooperation. Our staff are proven experts in their fields. Further information about our quality standards can be found at quality management.
5. We demonstrate transparency
We handle the funds entrusted to us responsibly. We use them appropriately, effectively and economically. We adhere to a number of important guidelines and have this regularly reviewed by external bodies. This is another way we create transparency as we strive to earn the valuable trust of our donors.
Downloads