Image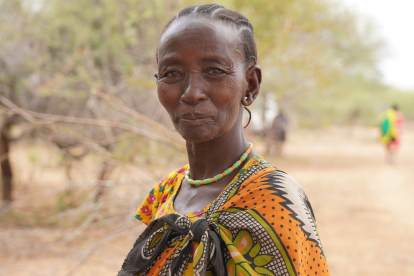 Our goal: more human dignity
A future in which the place of birth no longer determines a life in dignity - this is the vision on which Sign of Hope bases its work. Because every human being has the right to lead a self-determined life in dignity. Despite global challenges, Sign of Hope 2022 continued to work towards this goal. The funding volume and the number of projects were increased compared to 2021.
Help for 1.1 million people 
Major challenges we faced last year were armed conflicts, the consequences of climate change and global inflation. The Russian war of aggression resulted in the largest movement of refugees since World War II. Millions of Ukrainians have since become dependent on humanitarian assistance. In the global south, too, the Ukraine war, along with soaring food prices, extreme droughts and severe flooding, have exacerbated the situation for many people. In East Africa in particular, countless people lost their livelihoods and do not have enough to eat.
But despite these hurdles, Sign of Hope reached 1.1 million people with 91 projects (including training projects for disaster relief operations) in 20 countries in the reporting year 2022. Through its 96 employees and around 50 local partner organisations, it was possible to provide emergency relief in acute emergencies, sustainable development cooperation and human rights work. In addition, 19 petitions on the topic of human rights were carried out in 14 countries.
Sincere thanks go to our supporters who have made our efforts possible. A total of 14.4 million euros was raised through donations as well as institutional grants for the work of Sign of Hope 2022. 
Insights into implemented projects
Important facts at a glance
Sign of Hope spent a total of 13.4 million euros in 2022. Of this, 12.3 million euros went toward our statutory work.
The independent auditing firm WISTA AG has issued an unqualified audit opinion on the annual financial statements and management report of Sign of Hope e.V. for the reporting year 2022. This opinion can be found in the Annual Report 2022 on pages 38 and 39.
Downloads